Service solutions for lifts and lifting tables
Lödige Industries provides bespoke maintenance services for lifts and lifting tables, which guarantee your assets operate reliably and at the lowest possible cost. Our international service network ensures a fast response in the event of random faults even for equipment not delivered by Lödige.
As your needs change over time, Lödige can also support the expansion of your facility, or the transition to new technologies. Lödige Industries has a strong track record for delivering lift and lifting table enhancements or modernisations whilst clients continue to run their day-to-day business.
MAINTENANCE - Maximize the reliability and safety of your lifts and lifting tables
Show more
Show less
24-hour on-call service;
Regular, planned maintenance visits to minimise breakdowns;
Long-term availability of replacement parts;
Safety ensured by highly trained maintenance technicians (TÜV quality certification in accordance with ISO 9001 and EN 13015).
Full maintenance package
24-hour on-call service;
Regular, planned maintenance visits to minimise breakdowns;
Long-term availability of replacement parts;
Safety ensured by highly trained maintenance technicians (TÜV quality certification in accordance with ISO 9001 and EN 13015);
All-inclusive, worry-free package - fixed cost planning;
All wear parts supplied and fitted;
Resolution of operational faults;
Support in the event of statutory inspections.
Industrial health and safety regulations
We are happy to manage on your behalf your obligations to comply with your statutory obligations as an equipment owner / operator.
MODERNISATION - Maximise the value of your existing lifts
Show more
Show less
Retrofitting or full modernisation of the equipment brings many advantages including:
Increased availability;
Increased performance (throughput);
Increased system lifetime;
Compliance with legal safety requirements.
Services offered:
Relocation of equipment with technical adjustment (modifications to controls, mechanical adjustment, new components);
Complete overhauls on-site;
Factory overhauls (incl. disassembly, transportation, overhaul, materials, assembly and commissioning);
System extension with new materials;
System extension through the use of existing materials from own or third-party stock;
Replacement of controls (complete control cabinet or parts thereof, e.g. PLC);
Replacement and upgrading of components (drive components, safety technology, data communications);
Adjustment to changed mechanical and electrical requirements;
Retrofitting safety technology.
SPARE PARTS & REPAIR - Genuine spare parts and components
Show more
Show less
Supply of genuine Lödige parts;
Supply of genuine OEM parts;
Specification and supply of recommended spare parts packages;
Obsolete / Legacy part migration;
Parts repair and refurbishment.
In addition to the above, expert Lödige technicians can be quickly dispatched to your site to deal with emergency breakdowns directly or to support your local maintenance team as required.
Leveraging our know-how to boost your success
Show more
Show less
We offer a full range of consultancy services including:
Equipment condition surveys;
Maintenance audits;
Modernisation design services;
New lift design services;
Monitoring systems design services;
Project and contract management;
Commissioning and testing.
Lorry lift modernisation for a safe transportation of theater repertoire in Tilburg
In 2003 Lödige Industries received a request from the city of Tilburg, which was urgently looking for a lift solution for its theatre. Trucks loaded with repertoire for performances had to be transported up to the entrance. Now, a street-level truck lift with a capacity of 40 tonnes can safely transport the loaded trucks to the desired height. Watch this video to discover more.
We look forward to your message.

Frequently Asked Questions
Lödige maintains a wide range of lifts, catering to a wide range of different types and complexities. We cover everything from basic lifts found in buildings and garages to advanced group lifts that coordinate synchronised movements.
Our skilled technicians possess expertise in various lift systems, including hydraulic, traction, gearless drives, and intricate control panels. Regardless of the type or complexity, Lödige's team ensures that every lift receives the utmost care and attention.
Whether it's a simple lift for everyday use or a sophisticated network of lifts working in harmony, Lödige is dedicated to maintaining and optimising the performance of each lift we work on. Our commitment to excellence ensures smooth and reliable vertical transportation.
It is recommended that lifts should be serviced at least once or twice a year to ensure their longevity and performance. However, the specific timing can vary depending on how frequently the lifts are used.
Busy lifts that operate continuously may require more frequent servicing to keep them in top shape. Lödige's experienced technicians are well-versed in these regulations and can adapt the maintenance schedule to meet both regulatory requirements and the unique needs of each lift.
By trusting Lödige's experts, you can ensure that your lifts receive the right level of care at the right time. This will help keep them operating smoothly and reliably, allowing people to move safely and effortlessly between floors for years to come.
Lift servicing holds a big importance for several reasons. First and foremost, it is crucial for ensuring the safety of passengers. Regular servicing helps identify and fix any potential issues before they become safety hazards, reducing the risk of malfunctions or accidents.
In addition to safety, lift servicing is essential for optimising performance and efficiency. Over time, wear and tear can affect the smooth operation of lifts, resulting in reduced speed, increased energy consumption, or uncomfortable vibrations. Through regular maintenance, Lödige's experts can fine-tune and adjust the mechanical and electrical components of lifts, ensuring they perform at their best, consume less energy, and provide a comfortable experience for passengers.
Moreover, lift servicing helps prolong the lifespan of lifts. By addressing early signs of wear, replacing worn-out parts, and implementing preventive measures, servicing prevents further deterioration, ultimately extending the operational lifespan of lifts and safeguarding the owner's investment.
Determining if lifts require servicing involves observing certain signs. Keep an eye out for unusual lift operations, such as strange noises, jerky movements, or excessive vibrations. Performance issues, like slower speed or delays in reaching floors, can also indicate the need for maintenance.
It's also important to pay attention to frequent breakdowns or instances where the lift is out of service, as well as any safety concerns like malfunctioning doors or inconsistent levelling. Considering the age and maintenance history of the lift is also important. To get a professional assessment and determine if lift servicing is necessary, it is advisable to consult with Lödige's experienced technicians. Their expertise will ensure that the lift operates smoothly, safely, and reliably.
Lift Solutions
High performance lifts for goods and passenger transport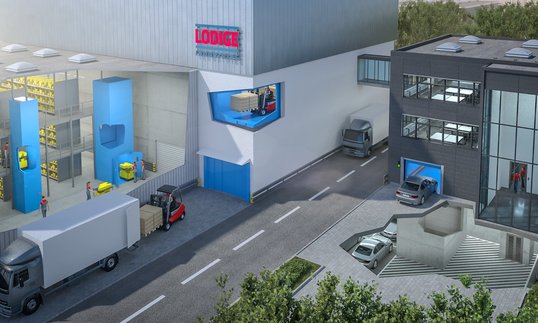 Lift Solutions at a glance
As specialists in lift technology, we develop advanced solutions for conveying goods, cars and passengers.
Goods Lifts
Our goods lifts are designed for reliability and efficiency, delivered with a free-standing lift shaft easily integrated into existing buildings.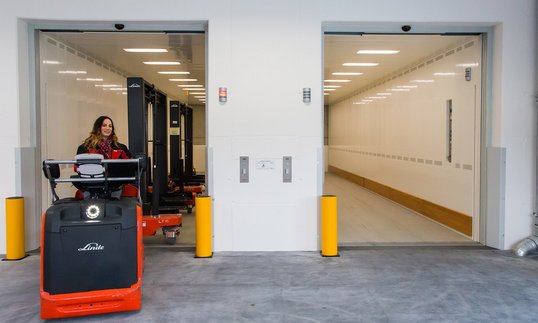 Heavy Goods Lifts
Highly efficient heavy duty lifts that lift up to 20 t as a standard. But we can lift more. Find out how.
Passenger Lifts
Comfortable high-performance lifts for passengers, available in a variety of finishes and configurations. Learn more now.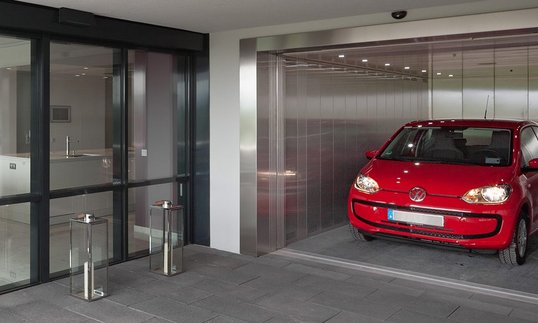 Car Lifts
Explore our range of space-saving and reliable car lifts to turn your parking challenges into opportunities.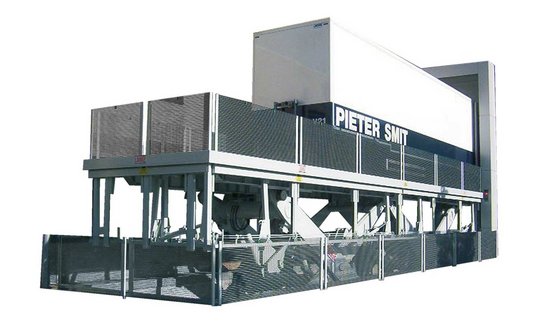 Lorry Lifts
Experience new solutions for urban logistics with a truck lift by Lödige Industries.
Service & Maintenance
Bespoke maintenance service to guarantee your lifts operate reliably and at the lowest possible cost.