German online retailer improves its distribution centre performance
Lödige Industries equips distribution centre with 12 goods lifts in 3 years
Over a period of three years, Lödige Industries has delivered 12 SHERPA goods lifts to a newly built distribution centre in use of a German online retailer. The customer required a solution which would guarantee high throughput and availability together with compact construction. After installing nine SHERPA goods lifts in 2013, the customer decided to install two more SHERPA in 2015 and one in 2016.
How does the customer benefit from relying on SHERPA goods lifts?
Save space
The customer needed a compact lifting solution. Altogether four different elevator sizes were installed for this customer. The sizes fit the different pallets and picking trolleys, which the customer is using. Additional space was gained by reducing the floor space of some SHERPA freight elevators. Pallets and picking trolleys are moved efficiently and without disturbances between levels.
Structural conditions do not complicate the installation of the SHERPA as the motor is located in the head room. Moreover, the control cabinet can be positioned remotly from the lift. Access for maintenance is provided via a maintenance gap above the upper door to the shaft head room. The area around the lifts can thus be used for other purposes.
Flexible integration
12 SHERPA goods lifts in total had to be optimally positioned. The foundations of the hall supports and the hall ceiling girders had to be taken into account. The Lödige SHERPA comes with a free-standing shaft structure and hence it does not require any rack modifications. By using 80 mm high ramps, it was possible to dispense with shaft pits for the SHERPA freight elevators. As a result, the freight elevators could be optimally positioned without any structural changes, thus achieving a high degree of flexibility for integration into the racking systems.
High throughput
More importantly, the customer required a solution that offers a high throughput. Usually, goods lifts have a transportation speed of 0,2m/s. The 12 SHERPA goods lifts at this project offer a maximum transportation speed of 0,4m/s. This means, the lifting frequency for the customer was doubled.
Challenges for the online retailer in doubling frequency
Taking structural conditions of the existing rack warehouse into account, as no change to the racks and building itself can be made
Transport of pallets and picking trolleys in different sizes
Different lifting capacities and lifting heights necessary
Increasing throughput of goods over several levels of the rack warehouse
Solution from Lödige and benefits for the customer
SHERPA goods lifts come with a free-standing shaft and no need for a pit
Compact construction by installing goods lifts in two customized sizes, lifting capacities and heights
Doubled lifting speed of 0.4 m/s leading to high throughput
Please contact us
We look forward to your message
Lift Solutions
High performance lifts for goods and passenger transport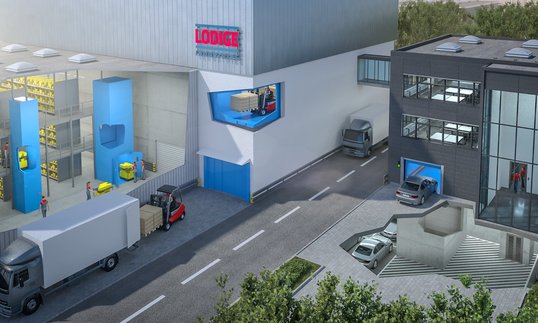 Lift Solutions at a glance
As specialists in lift technology, we develop advanced solutions for conveying goods, cars and passengers.
Goods Lifts
Our goods lifts are designed for reliability and efficiency, delivered with a free-standing lift shaft easily integrated into existing buildings.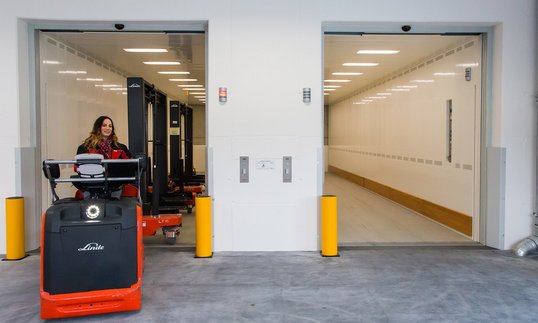 Heavy Goods Lifts
Highly efficient heavy duty lifts that lift up to 20 t as a standard. But we can lift more. Find out how.
Passenger Lifts
Comfortable high-performance lifts for passengers, available in a variety of finishes and configurations. Learn more now.
Car Lifts
Explore our range of space-saving and reliable car lifts to turn your parking challenges into opportunities.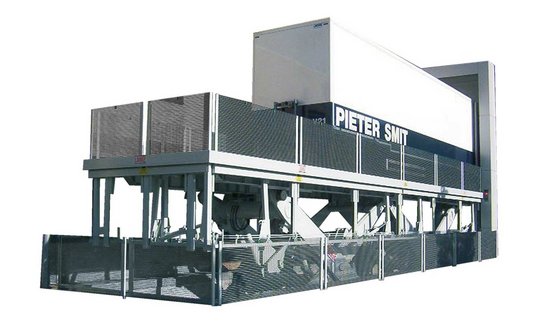 Lorry Lifts
Experience new solutions for urban logistics with a truck lift by Lödige Industries.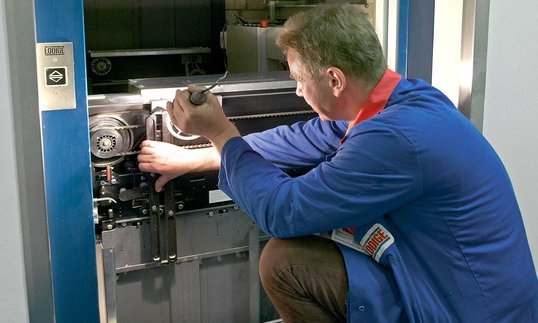 Service & Maintenance
Bespoke maintenance service to guarantee your lifts operate reliably and at the lowest possible cost.